Supplying the Best in Hospital Lighting Design
Hospital lighting design is focused on providing the best view possible for the urgent medical procedures needed to take care of those in need. Hospital lighting is among the most complicated, thus energy consumption is a major concern for many businesses.
Lighting for hospitals has to provide a pathway for patients and medical professionals to guide themselves through various wards during highly stressful or urgent situations. There are also a myriad of different room types to light, such as patient rooms, operating areas, and hallways. Lighting solutions for such an important facility are dynamic and demanding. Luckily Parker Lighting, Inc. has the experience and resources to help.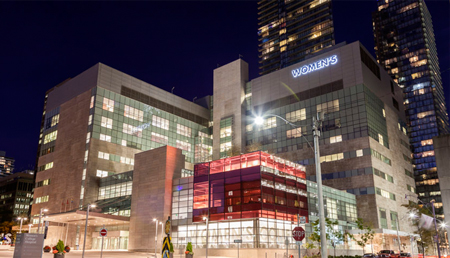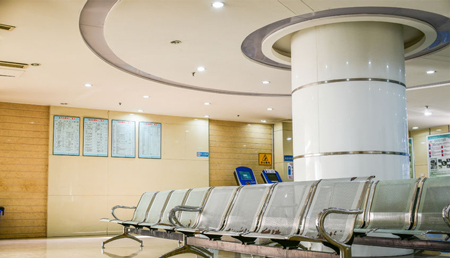 Finding the Right Solution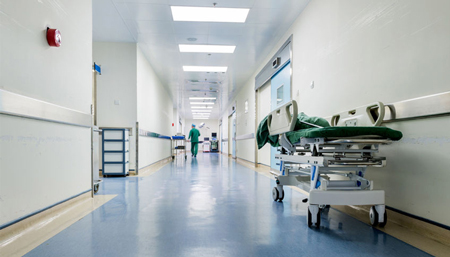 Energy efficiency and patient well-being are paramount when it comes to proper hospital lighting design. Lighting systems that give patients and their caretakers more control over their surroundings help with comfort levels tremendously. Parker Lighting Inc. is up to date on the latest in lighting regulations and are keenly aware of what types of lights are needed for any given situation. We have worked extensively with facilities that keep their lights on 24/7 and know exactly what is needed to mitigate long-term costs. To see a prime example of our work, look no further than the Los Angeles VA Medical center!
We work with all clients to reduce energy cost and waste, but when lives are on the line, this is especially important. Hospitals not only operate at the highest levels every day of the week, but during emergencies, they are a place of safety. It is vitally important in hospital lighting design to utilize energy efficiency for emergency signs and lights. It is also essential to have reliable and quality back-up lighting. That's why you should trust the experts at Parker Lighting, Inc. to get the lighting your healthcare facility needs.
For any questions about your project, request a Parker Lighting, Inc. expert consultation today!